InterproXT develops and manages innovative talent programs to address technical skill supply challenges for large enterprise and emerging technology businesses.
​InterproXT applications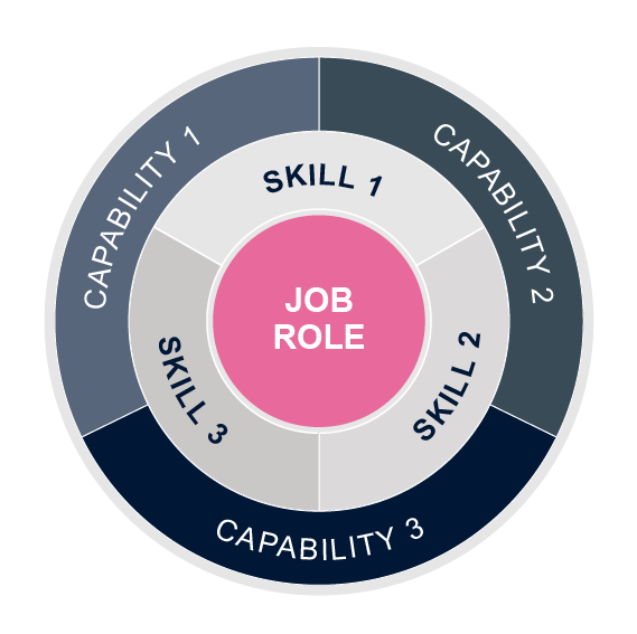 Acute skills shortage

Workforce transformation

Special projects & pursuit capture
Typical Industries
Software and Technology

Government & Defence

Health & Life Sciences

Logistics & Warehousing

Energy and Renewables

Retail & Consumer

Mining and Utilities
InterproXT operates at the intersection of quantitative skills-based workforce planning, and the very human work of attracting and developing people.
This means we work with you to understand what skills and capabilities you need within your business, and overlay that with our supply-side market intelligence which tells us what combinations skills and capabilities are actually available, and what the people who have those qualities actually want in a job.
By considering motivation, skill adjacencies and transferability of capabilities, we develop programs to attract, assess, upskill and deploy the talent you need to seize the business opportunities in front of you. We call it Recruiting Forward, because we are working with our clients to develop something that is more than a static job, it is a job trajectory, and is very attractive to the kind of high-growth-need technical talent we work with.
InterproXT puts a layer of solution smarts, and program management, over the core recruitment work that Intepro has been consistently delivering on for more than 30 years. Working with people to put together great teams, grow careers and find niche technology talent for our clients big and small.
If you have a business opportunity you are looking to seize, but you need to add to the technical skills available within your organisation, then contact InterproXT on interproxt@interpropeople.com